Your Expert Sintered Bushing Manufacturer in China
Maxown is an experienced manufacturer of various sintered bushings or bearings. The following tells about our qualities as your reliable supplier.
High-Quality Control
Maxown works with strict quality control tests, guaranteeing sintered bearing quality performance and precision.
Standard Oil Bushings
More than 10,000 types of copper, iron and copper-iron-based standard sintered bearings for choose.
OEM Service
Our company provides specific bearing supplies according to your requests. That includes sizes, oil rates, tolerances, etc.
Prompt Delivery
Along with our complete manufacturing systems and transportation, we ensure prompt delivery as agreed.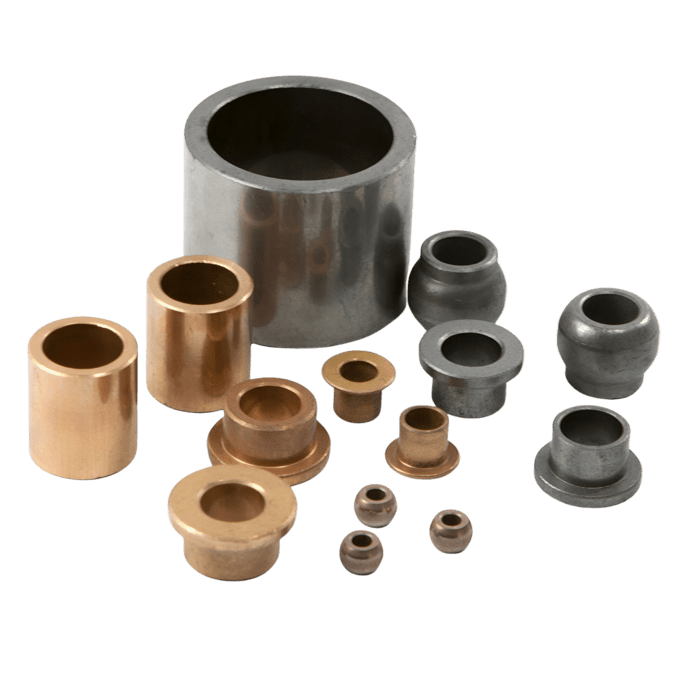 Our Manufactured High-Quality Sintered Bearings
Maxown has a professional R&D team that constantly develops innovative sintered bearings. And below are some of our produced powder metallurgy-made bushing by application and forms.
Sintered Bronze Bush
In order to obtain a higher oil content, the density of the powder metallurgy sintered bronze bushing is generally 5.8~6.2g/cm3.
Sintered Bronze Bearings
The oil content of the powder metallurgy sintered bronze bushings is generally controlled between 15% and 18%, which can play a self-lubricating role.
Sintered Iron Bushings
The raw materials of powder metallurgy sintered iron bushings are mostly pure iron powder, or 1%~3% copper is added to improve the compressibility.
Sintered Brass Bushing
The sintering temperature of powder metallurgy sintered brass bushing is generally 750~780 degrees Celsius, and the lubricant must be completely removed.
Sintered Metal Bushing
Powder metallurgy sintered metal bushings mainly include iron, bronze and copper-iron materials, such as: F-0005, FC-0205 and CuSn10.
Oil Impregnated Bearings
Oil-impregnated bearings are self-lubricating bushes made by powder metallurgy technology, and the oil in the pores will flow out automatically.
Flanged Oilite Bushings
The flanged oilite bushings have an extra step to fix the position of the bushing, and its lubrication function is the same as that of ordinary bushings.
Sintered Bronze Sleeve Bearing
The sintered bronze sleeve bearing process mainly includes forming, sintering, vacuum oil immersion and sizing, and Maxown strictly controls each step.
Sintered Bearing
Maxown has more than 10,000 models of standard sintered bearing of iron and bronze materials, all models can provide free samples for testing.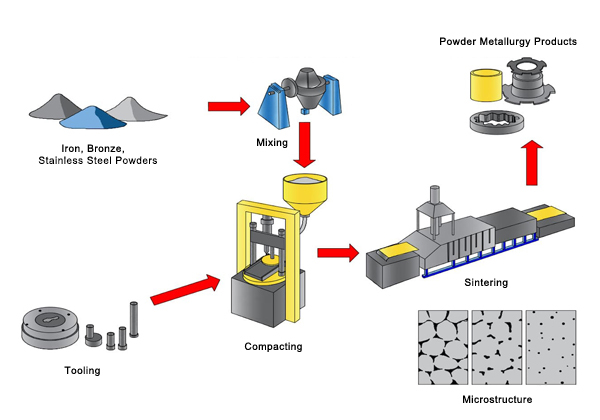 The sintered bushing is also known as a sintered bearing. This type of bushing has a self-lubricating capacity – supporting specific applications.
It's called oil-impregnated since lubrication fills their pore structures. When in use, these oils will film all over the surface. But remain in the bushing pores if they on used.
Although they are self-lubricated, the oil supply is also ideal for protection. This feature enables the sintered bushings to perform efficiently at high-frequency applications.
The sintered bushings have features that make them excellent for use.
Lifelong Lubrication: The sintered bushings have impregnated lubricants that can last for prolonged service usage.
No Maintenance Needed: Sintered bushings don't need maintenance because they can produce the necessary fluids for operational flow.
Maximum Precision: All bushings provide excellent precision capabilities for regular and custom-required functions.
Low Friction Coefficients: With depot and self-lubricants, its functionality is at optimum performance and high endurance.
Accredited Certifications: They are all accredited with quality approval of ISO 14001, DIN EN ISO 9001, IATF 16949, and OHSAS 18001.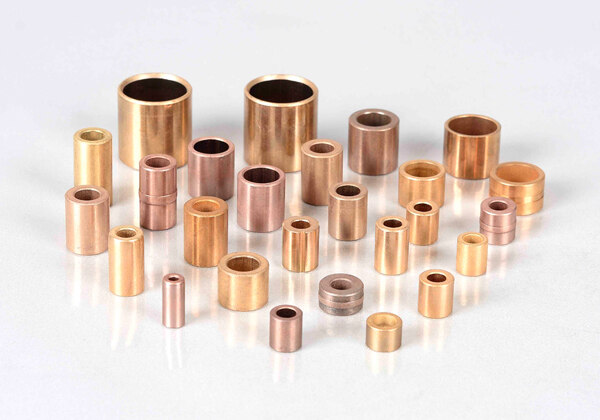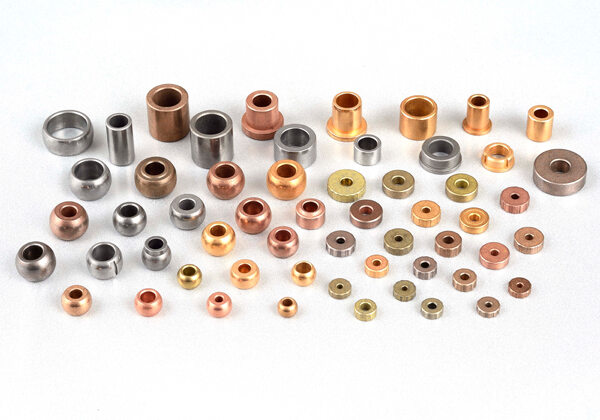 With high-quality features, many industries in various fields prefer sintered bushing. Listed below are some areas in which they're well-used.
Automotives
Carpentry machinery
Food processing
Steel manufacturing
Mechanical engineering
Packaging companies
Electrical equipment
Agricultural toolings
Appliances
And More
There are involved six stages of procedures in the manufacturing of sintered bushing. The process starts with raw materials by turning them into a powder.
After that, the next phase is mixing powder to its required exact proportions. That will enable the creation of forming a blank powder.
Compression molding comes following. Materials are then loaded for molding after the mixing procedure is complete. It undergoes compression by intense pressure to achieve the desired shape, density, and form.
However, sintering performs this function for complex structures.
Dimensioning, the fifth process, increases dimensional accuracy. It involves putting pressure on the mold once more. Post-treatment is conducted for the final step, if necessary.
This last step in producing sintered bushing improves the mechanical part's durability.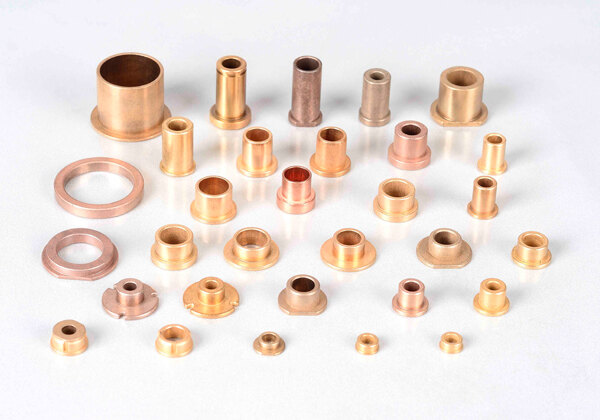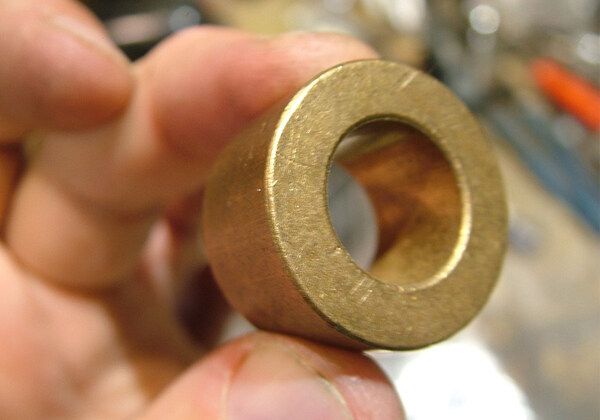 Maxown In-Laboratory Services
We extend a special offer by bringing complete solutions to round out our service. Thus, we offer in-laboratory services such as those listed below.
Material Analysis: Test the chemical composition of iron-based, copper-based and iron-copper alloys.
Dimension Testing: Confirms that the requested product measurements comply.
Density: The high and low density determines the high and low oil content.
Oil Rating: The oil content directly determines the service life and self-lubricating effect.
Main Powder Metallurgy Equipment List | Maxown
Maxown possesses an extensive selection of powder metallurgy equipment, encompassing compacting, sintering, sizing, and machining processes. This advanced machinery empowers the production of high-quality powder metal parts, renowned for their precision and excellence.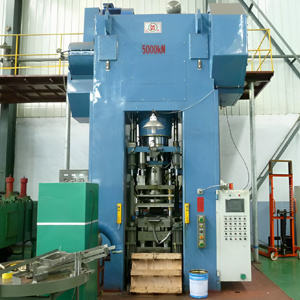 25-500 Ton Compacting Machine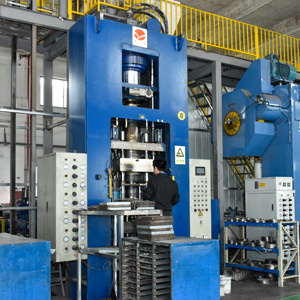 50-600 Ton Sizing Machine
Maxown Sintered Bearings - Material Options
Since sintered bushings are used in different industries, we made them available in various materials. Each material provides capabilities and advantages to specific usages. Consider below.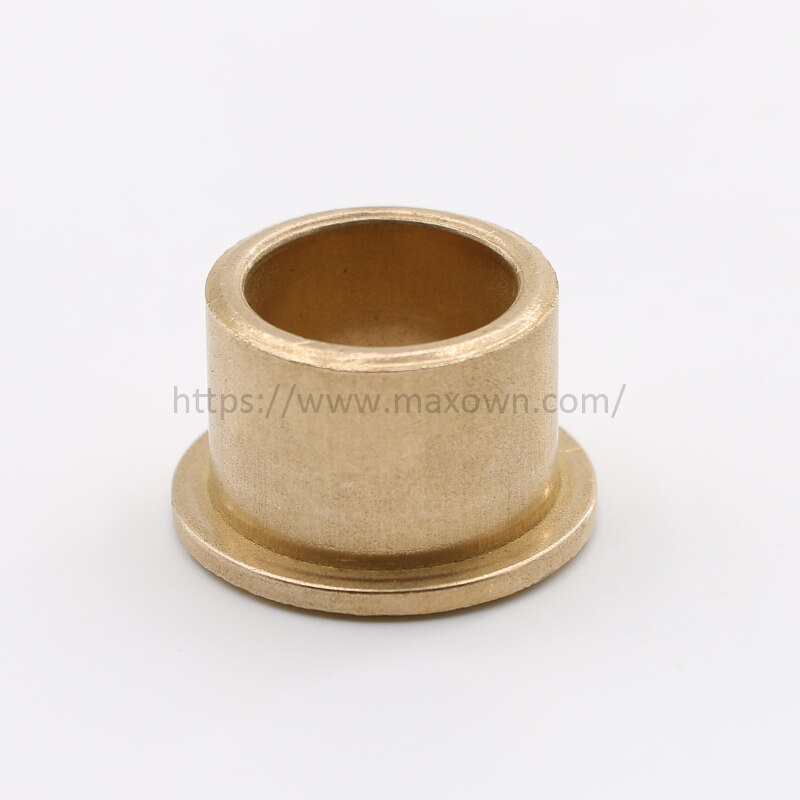 Bronze is a typical material utilized for sintering bearings. Their copper and tin composition offers numerous advantages.
Versatile
Resist corrosion
Wear resistant
Reliable
Ideal for appliances and machines
Affordable
The iron-made bearings are combined with about 1%~3% copper. It provides the following capabilities.
Good bearing feature
Enhanced strength
Excellent wear resistance
Suitable for automotive and machines tools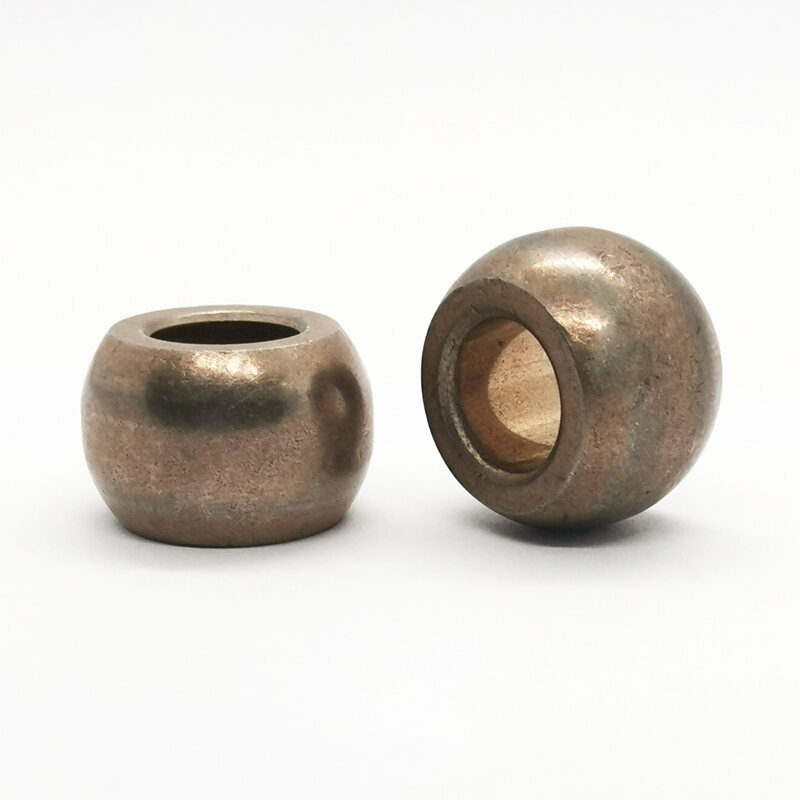 Sintering bearings using copper-iron materials achieve the following properties.
Enhanced compressive strength
Withstand shock impacts
Can handle heavy loads
Works with hardened shafts
More about Maxown's Powder Metallurgy Products
Maxown pays great attention to production details, mature manufacturing processes, advanced equipment and strict quality control inspection to ensure their products are precise, accurate and of the highest quality.
Compacting
Sintering
Inspecting
Machining
Packaging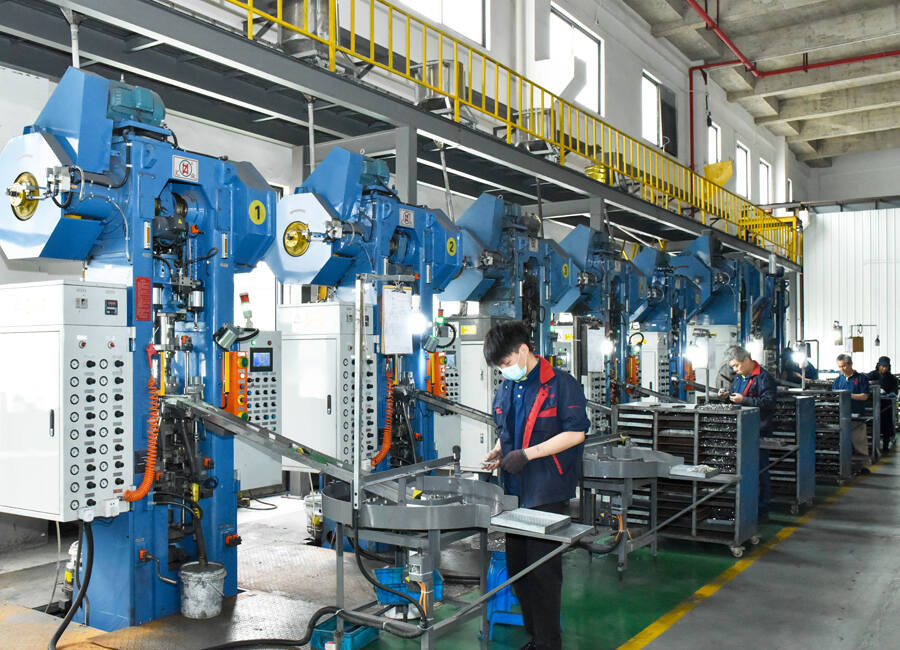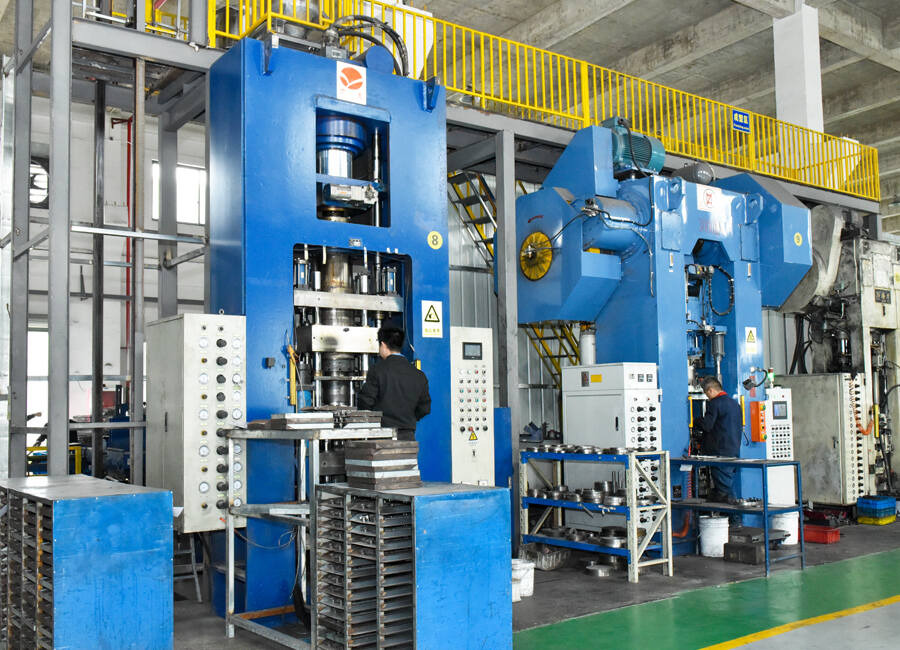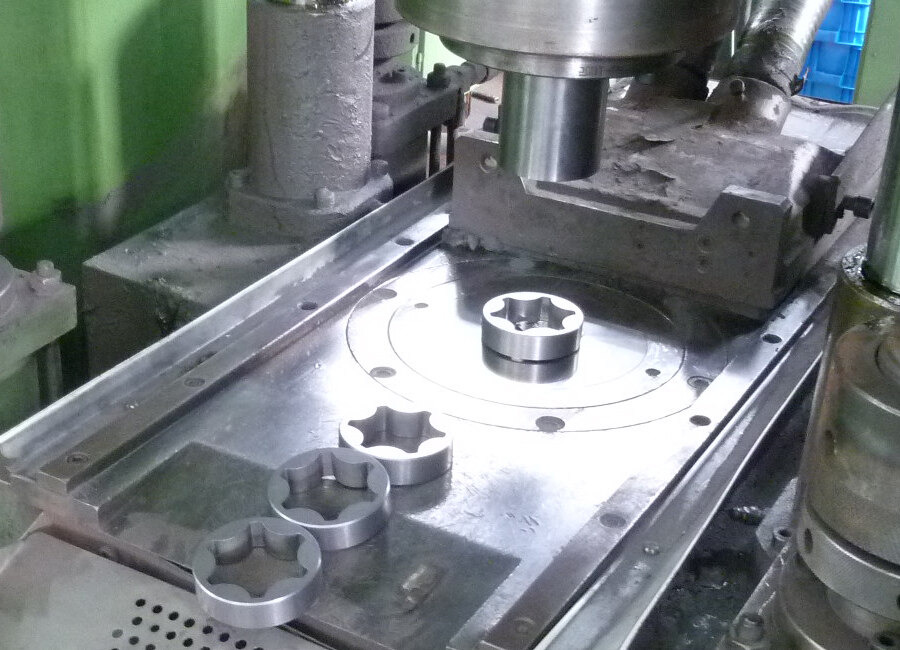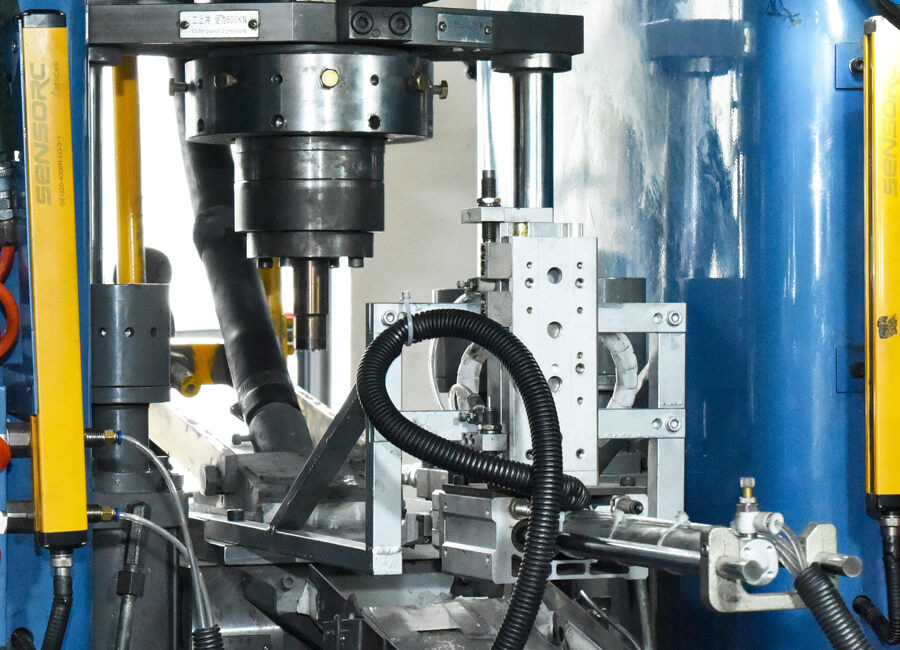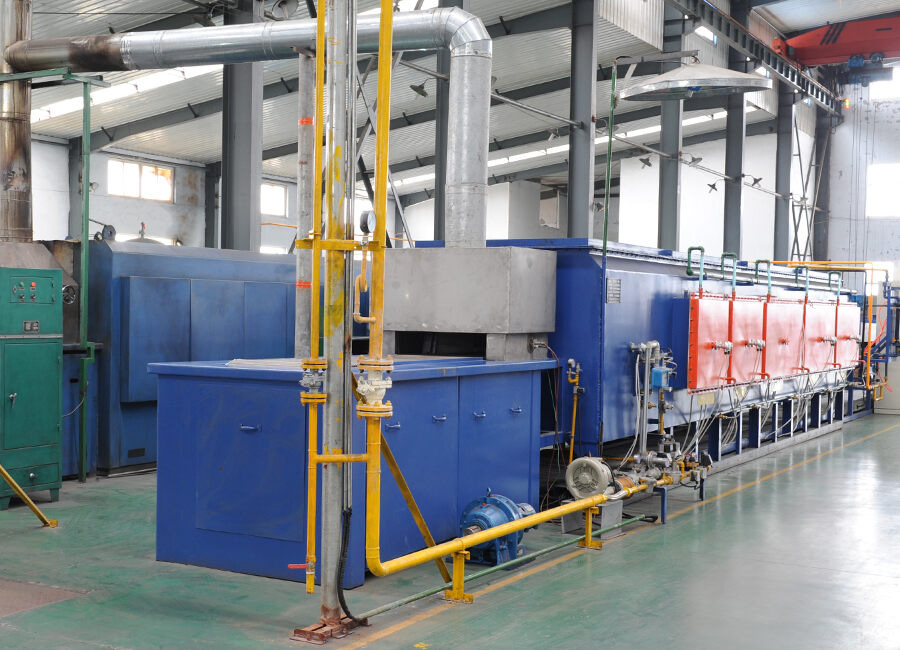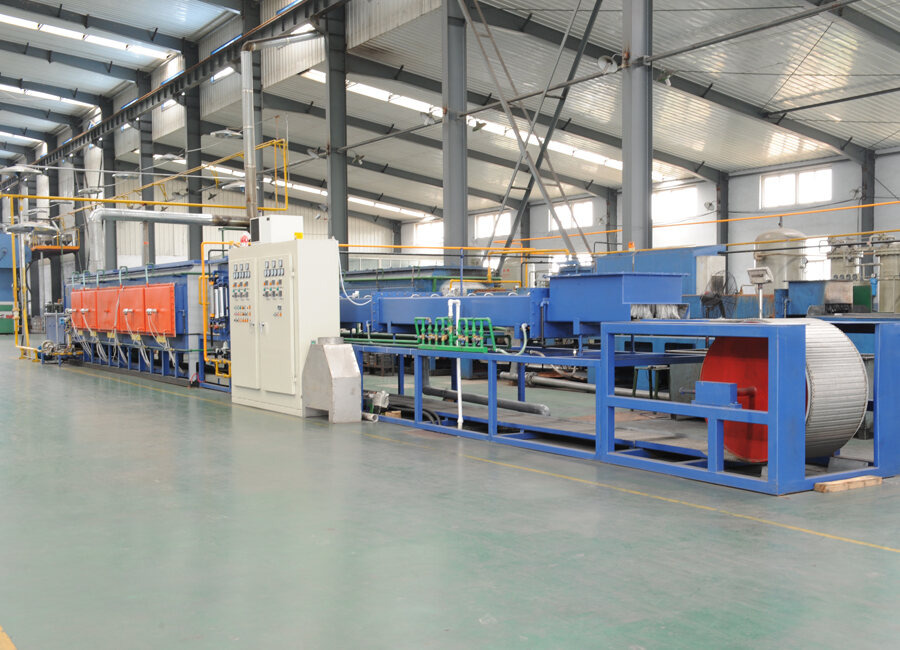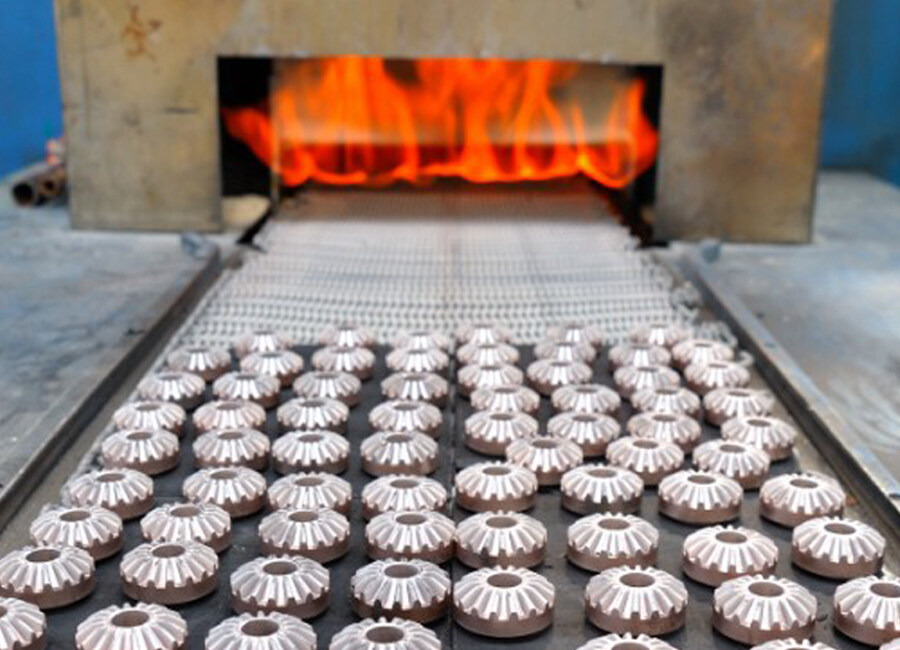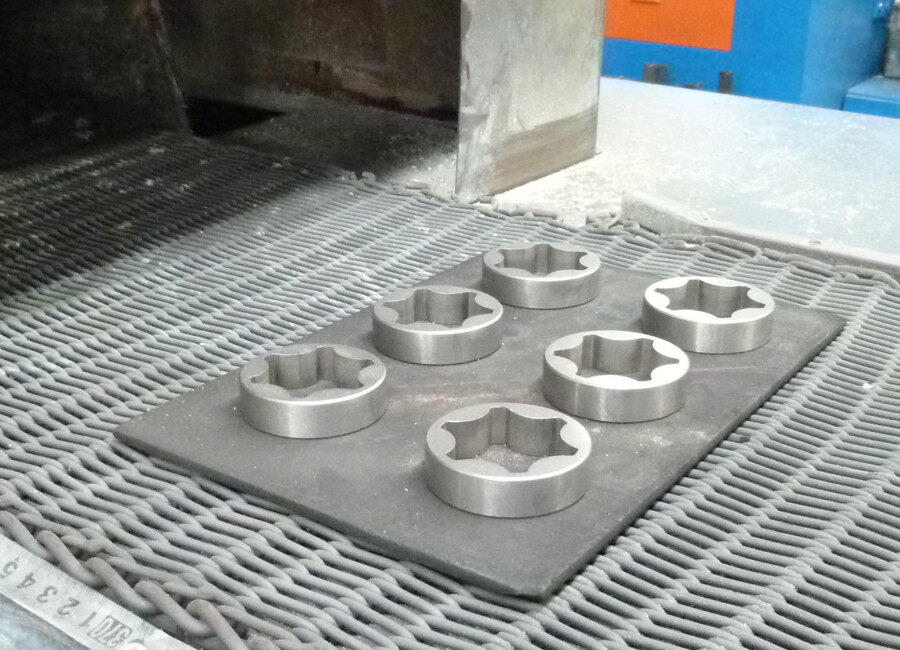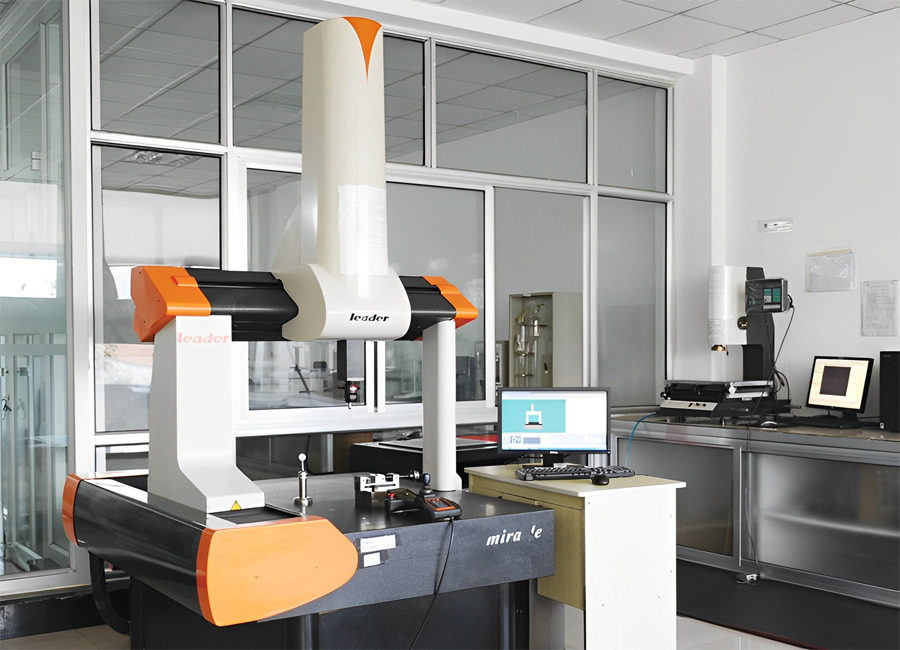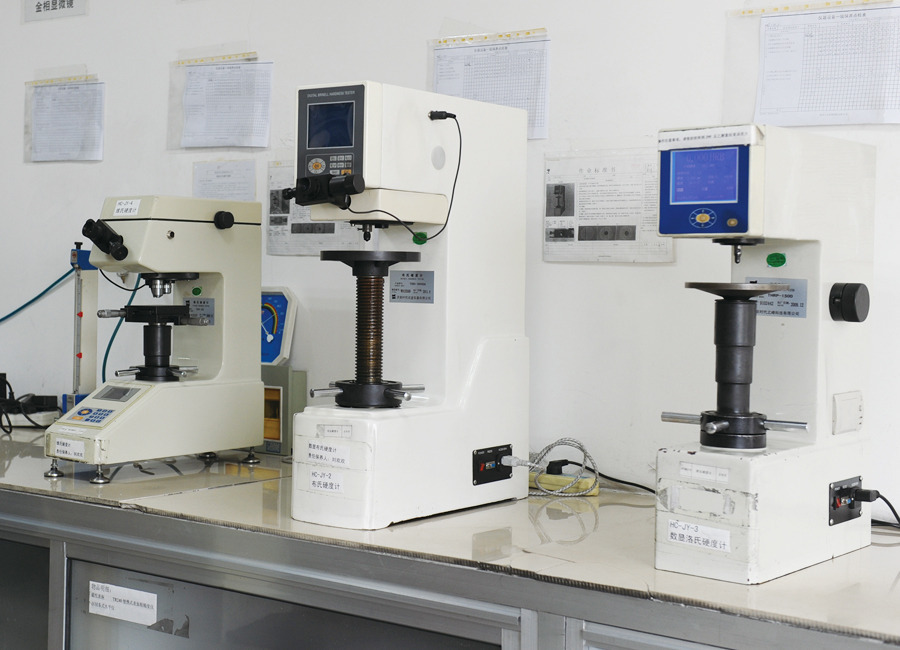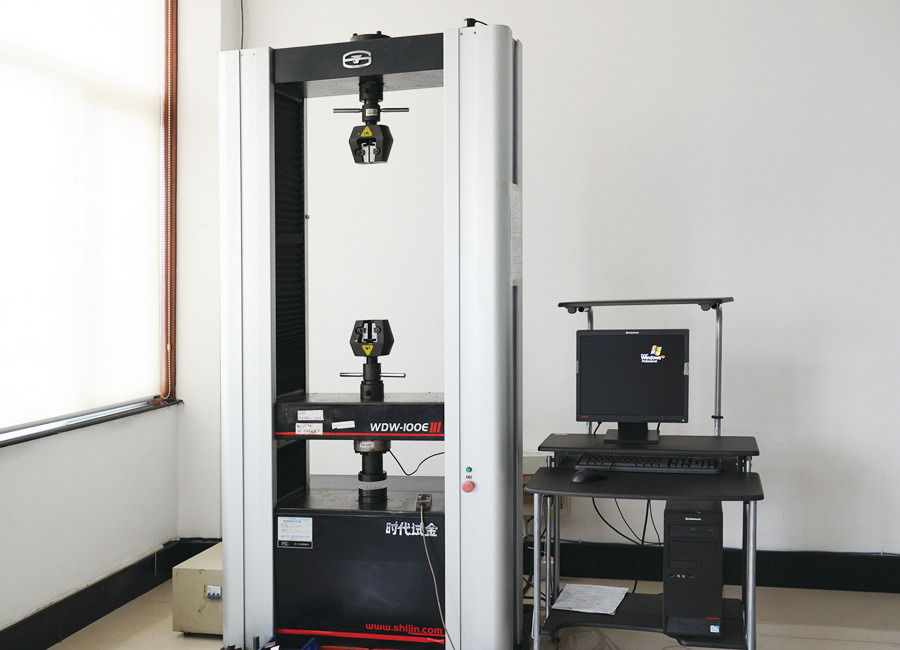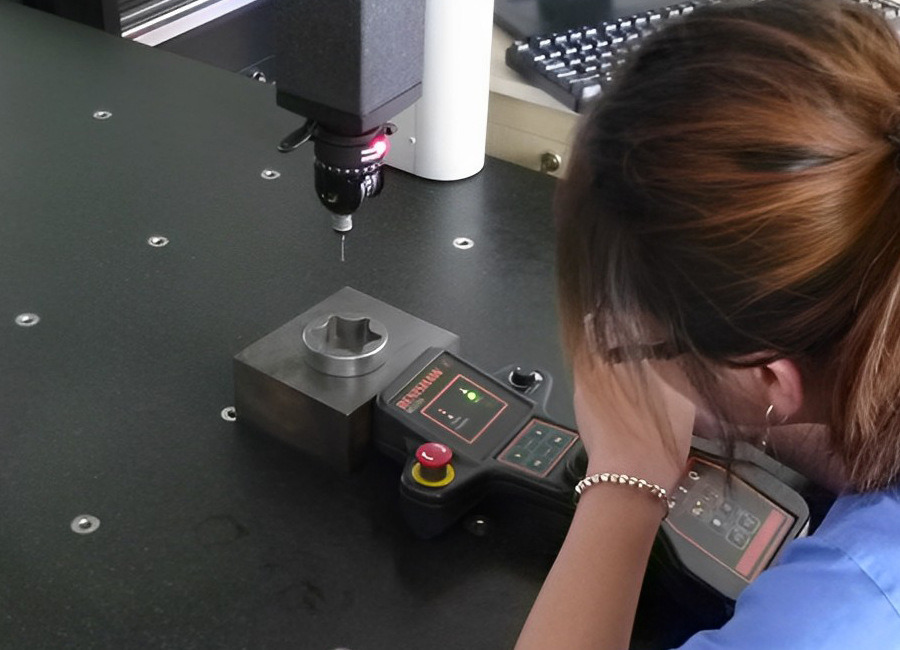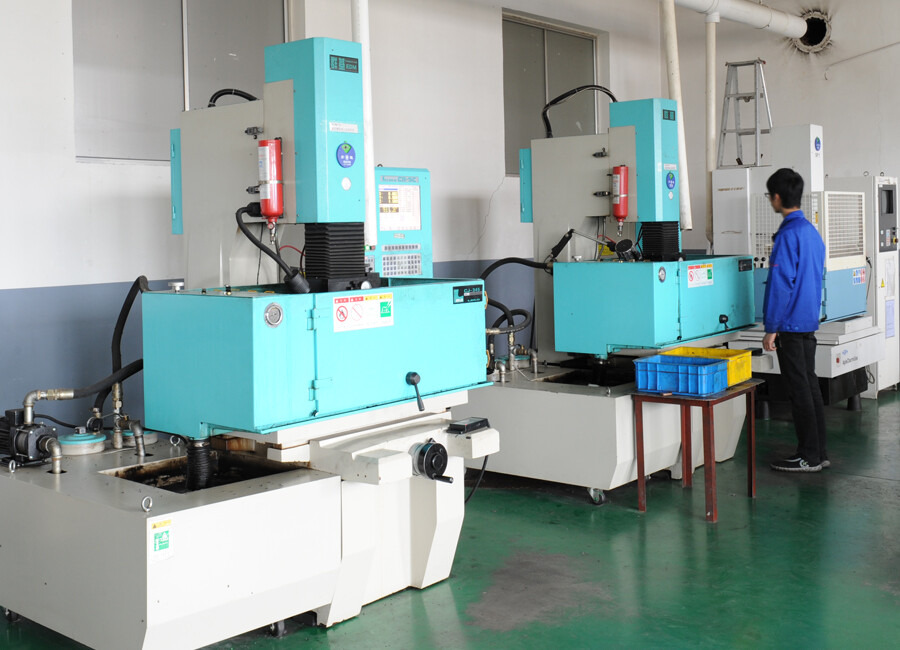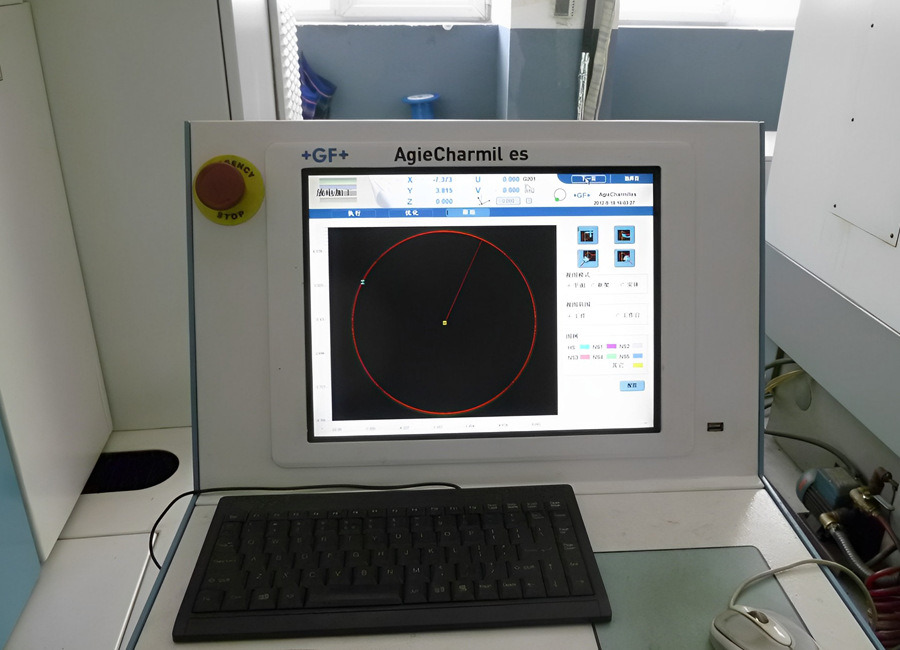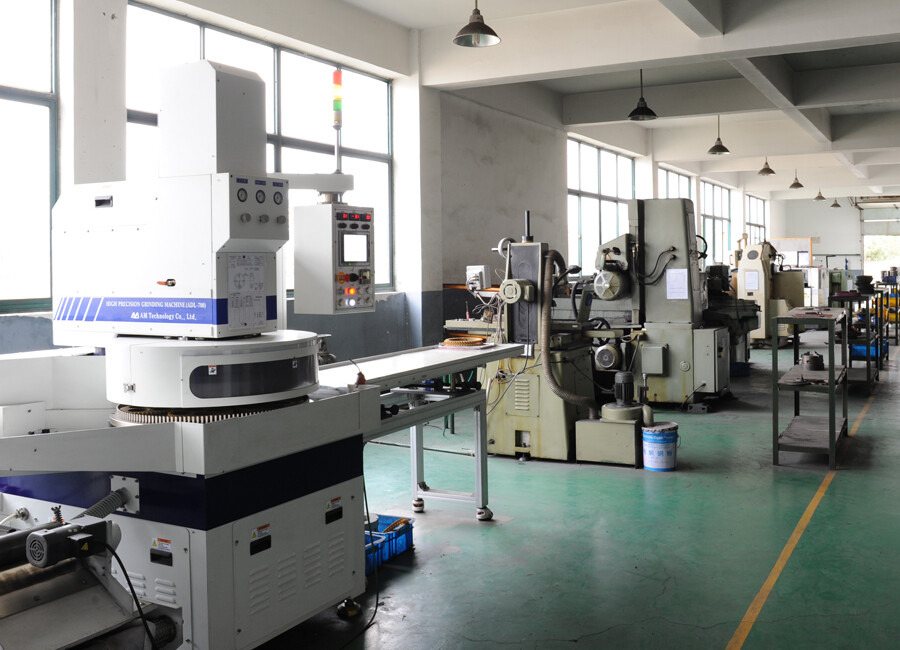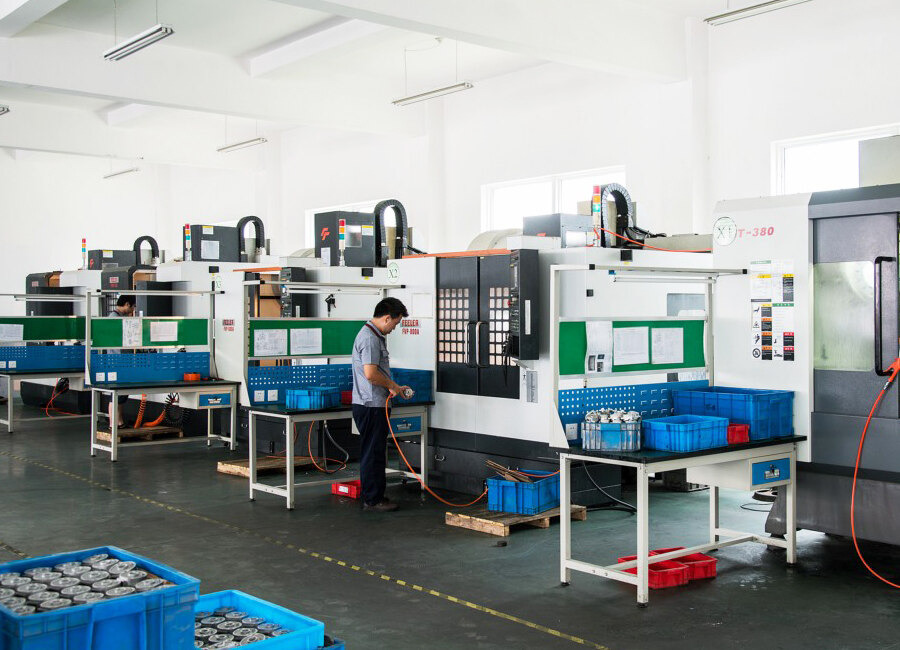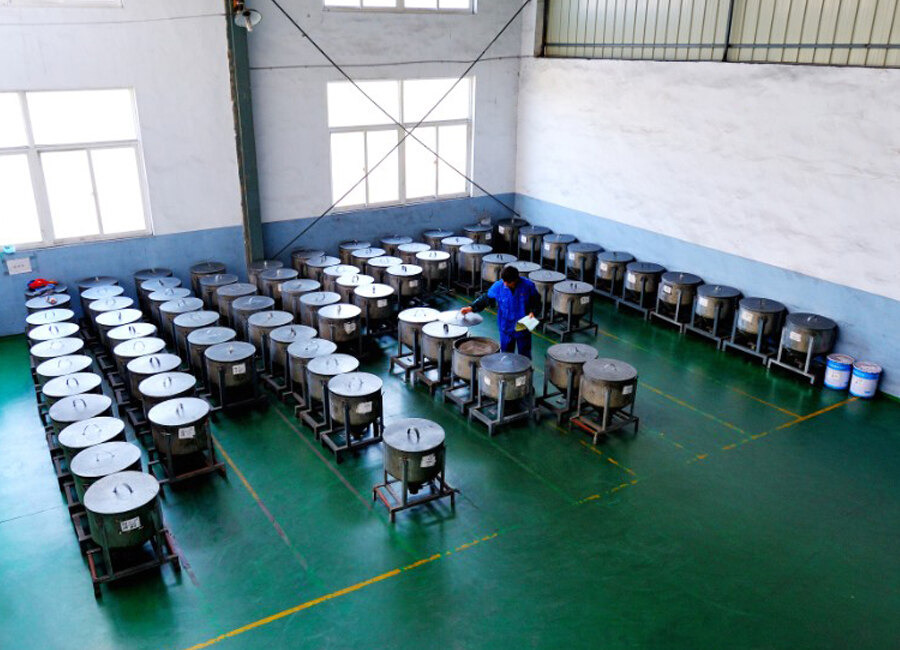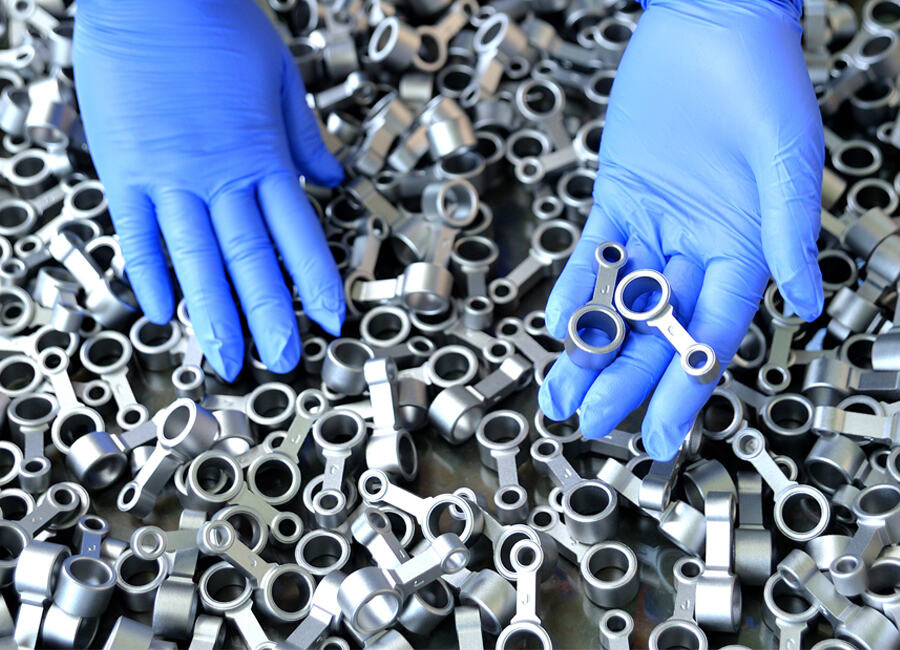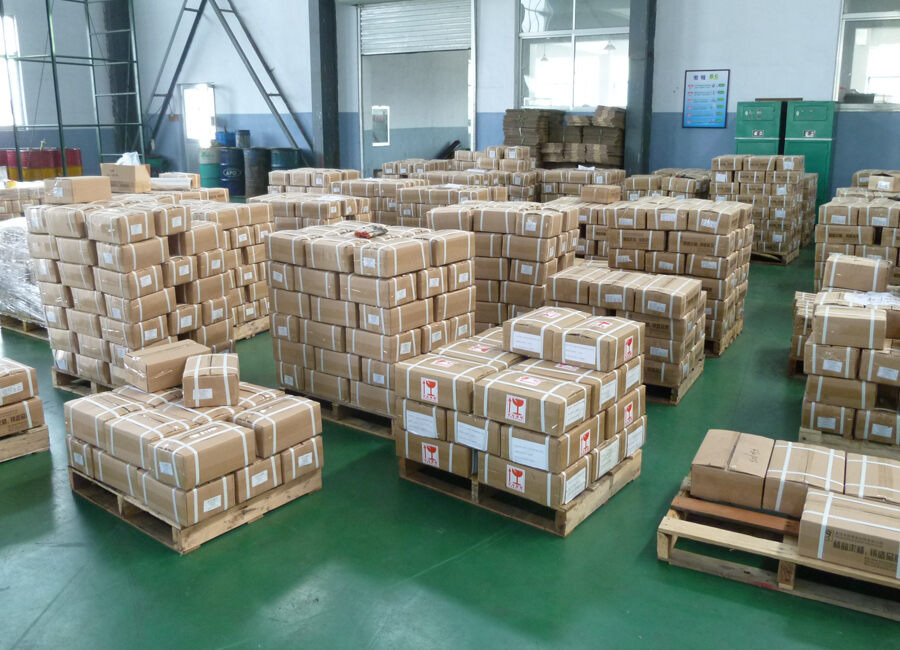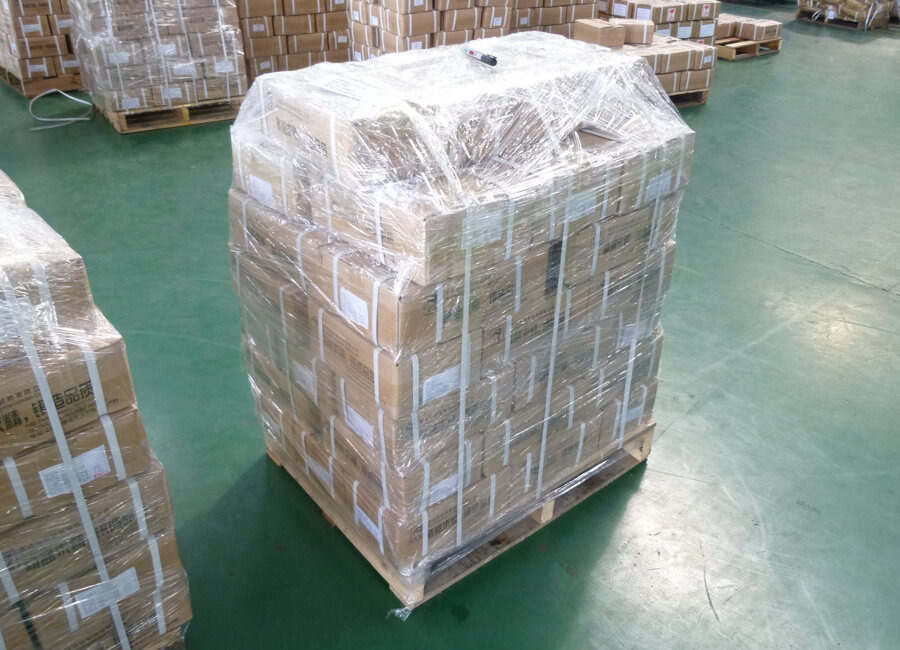 How does Maxown Produce Powder Metallurgy Products?
Maxown employs advanced technology and skilled personnel to manufacture and inspect high-quality powder metallurgy molds and other accessories.
The sintered bronze material is mainly CuSn10, and does not contain Plumbum elements.
Sintered brass materials are mostly 663 models, which are rarely used with 3% Pb.
Sintered iron-based materials have the lowest cost, Maxown always add 1%~3% copper.
The sintered copper-iron-based material is added with 15%~25% copper, which reduces the cost.
Frequently Asked Question